Past Conferences
► Conferences 2008 - 2018
---
News
---
Publications
Journal of Construction - Vol11, No.3, 2018 - (pdf, 6.5 MB)
Journal of Construction - Vol11, No.2, 2018 - (pdf, 8.9 MB)
Journal of Construction - Vol11, No.1, 2018 - (pdf, 2.8 MB)
Proceedings of the Twelfth Built Environment Conference held in Port Elizabeth - August 2018 - (pdf, 7.9MB)
Read TheAssociation of Researchers in Construction Management (ARCOM) Newsletter - Vol35, Issue 2, September 2018
Read The TQM Journal abstracts
Read The Academy of Science Of South Africa Newsletter
Proceedings of the Eleventh Built Environment Conference held in Port Elizabeth - July 2017 - (pdf, 10.5MB)
CIB Newsletter 2017 Issue 5 - (e-document)
South African National Bibliography – Information sheet - (Doc, 39 KB)
List of Legal Deposit Libraries - (pdf, 227 KB)
CIB Newsletter 2017 Issue 4 - (e-document)
Master Builders Association - 2012 - (e-document)
Building Industry Forum - Newsletter, December 2016 - (pdf, 294KB)
Building Industry Forum - Newsletter, August 2016 - (pdf, 355KB)
Building Industry Forum - Newsletter, May 2016 - (pdf, 269KB)
Journal of Construction - Vol10, No.1, 2017 - (pdf, 1.06MB)
Journal of Construction - Vol 9, No.2, 2016 - (pdf, 762 KB)
Journal of Construction - Vol 9, No.1, 2016 - (pdf, 941 KB)
---
Employment opportunities
Visit to view employment opportunities
---
Workshops
ASOCSA and CIB Infrastructure Design and Delivery Workshop Report & Gallery
---
Tax Benefit
ASOCSA is a registered Section 21 Company. All donations made are fully tax deductable
---
Constitution
View/download our constitution as at August 2015
---
Membership
Download an application-for-membership form - (pdf version, 246KB), (MS Word version, 887KB)
---
Advertise in JoC
The Journal of Construction (JoC) is Department of Higher Education (DoHE) approved
View/download the JOC instructions for authors
---
ASOCSA Conference 2019
---
ASOCSA 13th Built Environment Conference

PLEASE NOTE THE DATE CHANGE TO
2 - 3 September
| download the conference flyer
---
Construction industry's September Congress to produce a joint action-plan to rescue and revive the sector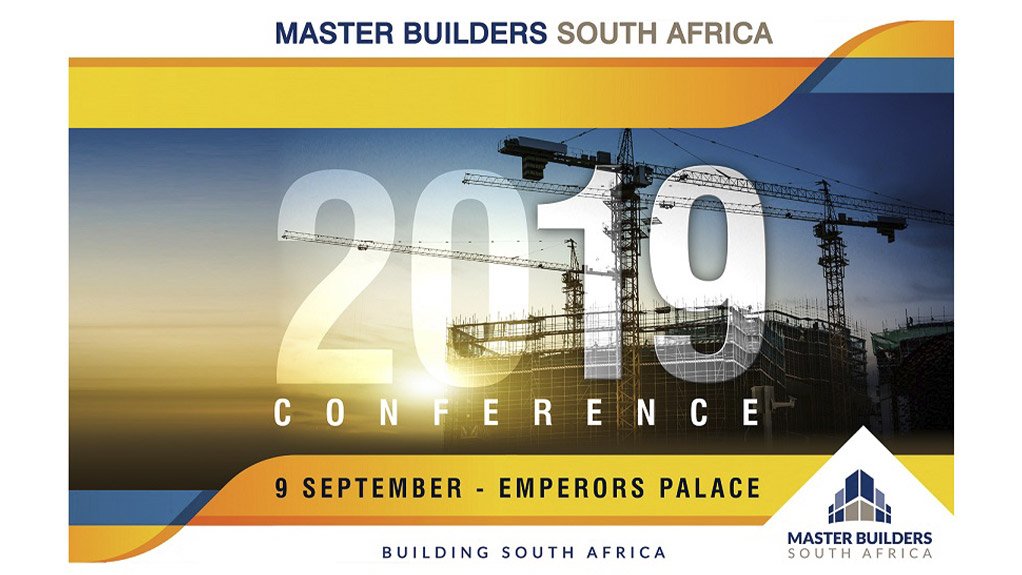 (image source: www.engineeringnews.co.za)
"The construction industry will be convening at Emperors Palace in September to develop a joint action-plan on dealing with the challenges the sector has been facing. This follows the collapse of several large contractors in recent months, that has led to unprecedented job losses in the construction industry. President Ramaphosa is expected to address this gathering of the industry's employer and professional associations, property owners, labour unions and community business forums. The event will be on Monday, 09 September at Emperors Palace Convention Centre, Kempton Park.

Plans for the joint action-plan follow the industry's call for urgent intervention to the Presidency earlier in the year. The event is aptly themed 'Building a Sustainable, Innovative and Transformed Construction Industry' and will also include two panel discussions involving construction professionals, contractors, community business forums, the police and various government departments.

In his 2019 State of Nation Address, President Ramaphosa acknowledged the need for a 'boost to the construction sector which has been in the doldrums for a while' and committed R100 billion to seed an Infrastructure Fund to be managed by the Development Bank of Southern Africa and Department of Public Works and Infrastructure.


"We expect this Congress to be the appropriate platform to come up with firm industry-resolutions on how this Infrastructure Fund will be immediately operationalised to save jobs and companies",
Roy Mnisi (Master Builders South Africa).
Master Builders South Africa (MBSA) is a Federation of registered employer Associations representing contractors and employers in the construction industry, and is regulated in terms of Section 107 of the Labour Relations Act 66 of 1995. The Federation's nine Master Builders Associations, and three Affiliate Associations represent more than 4000 contractors and employers in the industry."
---
CIB Encouraged Journal Construction Economics and Building New Issue
The latest issue of the CIB Encouraged Journal of Construction Economics and Building has just been published online. On of the topics is: Barriers and Strategies for Better Safety Practices: The Case of Construction SMEs in Malaysia. This publication is free for authors, readers and libraries.
---
ASOCSA 2018 Conference Images
---
Vice Chancellor's Excellence Award for Established Career Research Award
Fidelis Emuze (PhD) is the 2018 recipient of the Vice Chancellor's Excellence Award for Established Career Research Award at the Central University of Technology, Free State (CUT). The award recognize major contributions to research through various forms of National Research Foundation recognized outputs in the university. Prior to this award, Fidelis have received more than 20 recognitions for his efforts to make contributions in the construction management research domain. Previous CUT VC awards include:...
---
Minister of Science and Technology, Mmamoloko Kubayi-Ngubane Launches 18 New Research Chairs
Minister Kubayi-Ngubane recently announced 18 new Research Chairs under the South African Research Chairs Initiative (SARChI); three (3) of which are jointly funded by the Nedbank Community Trust and the National Research Foundation (NRF), an agency of the Department of Science and Technology (DST). SARChI is a strategic intervention by government to attract and retain research excellence and innovation at universities, science councils and national research facilities. The initiative also aims to foster transformation of the science cohort in terms of race and gender. To date the initiative has, of the 203 operational chairs, 37% (80) female Research Chairholders, while Black Research Chairholders accounting for 24% of all operational chairs...
---
Rector Supports Accreditation of Construction and Property Programmes
(from left to right: Prof Danie Vermeulen, Dean of the Faculty of Natural and Agricultural Sciences; Prof Kahilu Kajimo-Shakantu, Head of the Department of Quantity Surveying and Construction Management; Prof Francis Petersen, Rector and Vice-Chancellor of the UFS; and Dr Franco Geminiani, who is chairing the panel from the South African Council for the Project and Construction Management Professions)
Prof Francis Peterson, Rector and Vice-Chancellor of the University of the Free State (UFS), recently celebrated his one-year anniversary at Kovsies. At his inauguration on 19 May 2017, he shared part of his vision: "To grow a university that embraces diversity, inclusivity, and academic excellence."
With academic excellence being an integral part of his vision, Prof Petersen provides, among others, support to academic departments in order to achieve and advance academic excellence.
When the Department of Quantity Surveying and Construction Management received accreditation by the South African Council for the Project and Construction Management Professions (SACPCMP) and the South African Council for Property Valuers Profession (SACPVP), it was certainly one great step for the university towards bringing to life Prof Peterson's vision for academic excellence.
During the accreditation visits from SACPCMP and SACPVP, the Rector actively participated and gave an overview of what the UFS intends to achieve in order to remain current and relevant to the educational needs of the country. "Prof Peterson stressed that the university has to continue seeking a high level of academic excellence to transform itself in terms of diversity and inclusivity," said Prof Kahilu Kajimo-Shakantu, Head of the Department of Quantity Surveying and Construction Management.
According to Prof Kajimo-Shakantu, the Rector's support inspired and gave confidence to the two professional bodies (SACPCMP and SACPVP). His support indicated that the department and the programmes that are offered have institutional and top-management support, which is critical for the maintenance of programme accreditation. "I want the UFS to be of service and value to its staff, students, and community, and to act as an agent of diversity and inclusion in its immediate space, as well as beyond," said Prof Peterson.
The accreditation by the two professional bodies puts the UFS among the best and reflects the university's goal towards academic excellence. "This recognition and accreditation means that the department, via its programmes, is able to produce quality graduates who are competent, and equipped with a range of skills for the work environment," Prof Kajimo-Shakantu said.
---
Response by Universities To Challenges Experienced
The positive sentiment created by the recent political changes has motivated many South Africans to take action to make a difference in this era of renewal in our country. As stakeholders in the tertiary education sector we have the power to shape and improve the lives of the youth of our country. At ASOCSA, we are ready to take up the request to lend a hand, made by our newly elected President in his first State of the Nation Address. In the spirit of lending a hand and improving the construction education sector of Southern Africa, the relevant universities have provided information on the challenges currently being experienced. This will guide ASOCSA to determine how it can be most effective to assist our member institutions.
Response to free tertiary education
Government set intake numbers
Funding constraints and how these are being managed
Staffing challenges
New developments in programs
Graduation rates
Response from University of Pretoria - Prof Benita Zulch
Response to free tertiary education - It's a problem ito space limitations
Government set intake numbers - This will impact the financial situation of institutions and departments, numbers might be either to high or to low
Funding constraints and how these are being managed - Funding constrains lead to additional pressure and a higher workload of lecturers, managing is almost impossible
Staffing challenges - Professionals in the private sector are not interested in a academical career, based on the salary scales that's to low, therefore appointments are challenging
New developments in programs - This is challenging, but in my opinion not problematic
Graduation rates - Students tend to graduate at a slow pace, mostly due to financial constrains
---
ASOCSA Council - 2017
From left to right:
Hendrik Prinsloo(University of Pretoria) - President, Victor Smith(Master Builders KZN) – Vice President, Breda Strasheim – council member – University of Stellenbosch, Ephraim Zulu – council member - Copperbelt University - Zambia, Elke Hefer – council member – Durban University of Technology, Kahilu Kajimo-Shakantu – council member - University of the Free State
---
ASOCSA President's Report - 2017 #MakeConstructionGreatAgain – The Association of Schools of Construction Southern Africa's 11th Built Environment Conference - By Dr Hendrik Prinsloo
In a world where conference themes can sometimes be run of the mill and mundane, with the sole purpose to cast the net as wide as possible to attract papers from al corners of industry, it was refreshing to learn that the theme of the Association of Schools of Construction Southern Africa's (ASOCSA) 11th Built Environment Conference were both forward looking and positive. One can not be faulted to think of a recent successful presidential campaign's slogan when seeing the conference theme for first time. Like the outcome of this presidential campaign, the 11th Built Environment Conference was also a big success. The conference theme: #MakeConstructionGreatAgain formed the foundation of several thought-provoking presentations and discussions...
---
World Bank Group Africa Fellowship Program
"Launched in 2013, the World Bank Group (WBG) Africa Fellowship Program targets young talented African nationals who are completing or recently completed a Ph.D. in an area relevant to the World Bank's work. The fellowship program has been very successful since its inception, building a strong pipeline of young African talent interested in a career in development, in international institutions, African governments, think tanks, and academia. The program offers chosen fellows a six-month assignment at World Bank Group (WBG) offices in Washington D.C. or in country offices to gain hands-on experience in the operations of the WBG. This includes knowledge generation and dissemination, design of global and country policies, and the building of institutions to achieve inclusive growth in developing countries. While benefitting from research and innovation in multiple sectors, fellows will also work on research, economic policy, technical assistance, and lending operations that contribute to the World Bank's goal of eliminating poverty and increasing shared prosperity." ...
---
PDFDRIVE Offers Free Downloads of PDFs

Visit www.pdfdrive.net. You will get access to millions of books you need, for free. Unlimited downloads. You may browse by title or author, etc. Currently 78,838,379 books are available for free and every minute, around 50 new books are added to the database.
| click for other free resources
---
Universities collaborate to launch important OHS research body
"In a joint statement issued in October, the Nelson Mandela University, Mangosuthu University of Technology and the Central University of Technology announced the launch of the Association of Researchers in Construction Safety, Health, and Well-Being (ARCOSH).
Prof John Smallwood, Professor of Construction Management at the Nelson Mandela University, South Africa, told South African Builder that, over a period of time it had become apparent that there were several researchers conducting construction safety, health and well-being (SHW) related research on the African continent. This due to, among other aspects, the publication of papers and personal approaches to collaborate."...
---
Reconceptualising Health Professions Education in South Africa
ASSAf: Reconceptualising Health Professions Education in South Africa consensus study released
The challenges facing health education in South Africa are substantial and are deeply embedded in an inequitable society.
Addressing these challenges is the topic of an Academy of Science of South Africa (ASSAf) consensus study that was released on 15 June 2018.
The report says the burden of disease, shortage of trained healthcare personnel, particularly in rural areas, and the ongoing higher education crisis places unique challenges on the health sciences education sector.
The study undertaken by a ten-member panel addresses the full value chain in health sciences education from student selection, through pedagogical developments, unpacking of the current bottlenecks in the system and looking at how the future health sciences education system can be financed and regulated.
Sixteen recommendations aimed at a wide-ranging audience, including policymakers and educators, were made.
---
Statement from Universities SA on Recent Incidents In The Higher Education System
Recent incidents in Higher Education
Following reports of multiple incidents at universities across the South African higher education system in the last ten days, Universities South Africa is extremely concerned about the impact that these incidents will have on student performance in the lead up to mid-year examinations. There have been student protests organised by political parties, clubs and societies at multiple institutions focusing on a range of issues, including demands for more student funding and the lack of accommodation. In one case a campus had to be evacuated and shut down as students arrived with guns and other weapons. Moreover, strikes and other forms of protest action by some unions are also contributing towards destabilising the sector just before examinations.
---
View the AIB latest Newsletter
Click on the image above or here
---
News
No paper, no PhD? India rethinks graduate student policy
"PhD students in India will no longer be required to publish articles in academic journals before they are awarded their doctorates, if the country's higher-education regulator adopts recommendations from a committee of researchers.
The University Grants Commission (UGC) currently requires PhD students to publish at least one article in a peer-reviewed journal and present two papers at conferences or seminars before they submit their doctoral thesis for marking. India is unusual in having a national publication policy for PhD students; in many other countries, institutions set their own requirements"...| read more
Minister Pandor walks the walk, graduating with PhD in Education
"She registered for her degree in person, diligently attended lectures, defended her proposal after waiting in the queue like all other students and on Tuesday Higher Education Minister Naledi Pandor reaped her reward: she obtained a PhD from the University of Pretoria."
"I am a firm advocate of continuous learning," said Pandor, who now holds a doctorate in education. "We should all try to pursue our dreams and learn as much as we can. We need to encourage our institutions to be aware of the diversity of persons who may wish to resume their education or attempt new professional studies. I don't see enough attempts at significant drawing in of adults to continuous learning."...| read more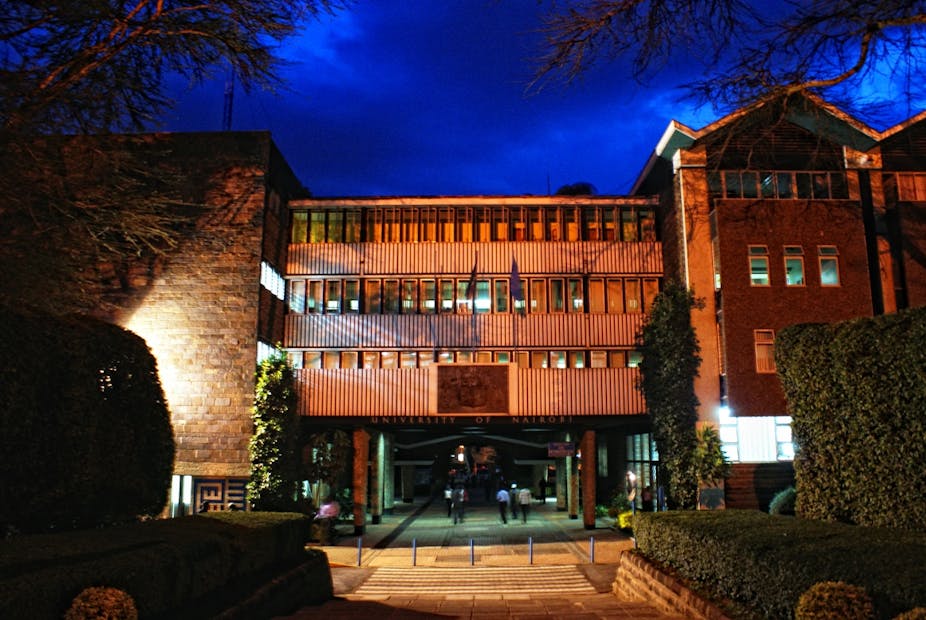 Kenya's universities need deep reform – not just a hike in fees
"Vice-chancellors of Kenya's 33 public universities are demanding a three-fold tuition fee increase. They point out that the proposed fee increase will merely meet the actual cost of providing university education.
Set 30 years ago, the current fee structure applies to all degree programmes irrespective of actual instructional cost. Over 49,000 students graduate from public universities annually.
The proposed increase is a reflection of the changing landscape in financing university education in Kenya. The once financially healthy universities are in financial straits, putting in doubt their long-term sustainability."...| read more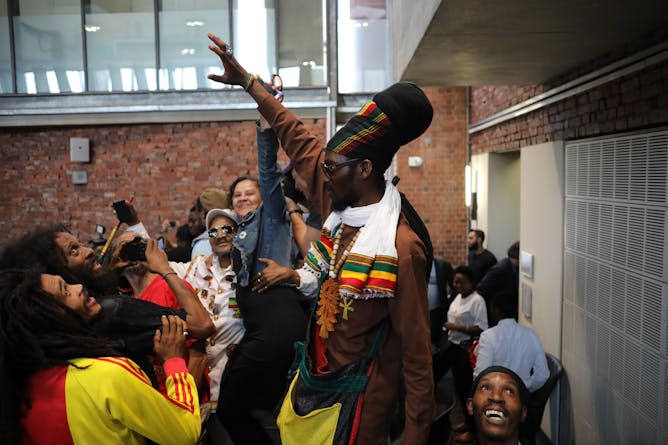 World Cannabis Day
"Every year on 20 April marijuana advocates from Johannesburg to California celebrate cannabis culture.
Last year South Africa's Constitutional Court decriminalised the private growth and use of marijuana. This reverses a century of notoriously punitive criminal law in the country. Thembisa Waetjen traces South Africa's history of marijuana regulation and explains why the ruling represents a landmark in the country's history of human rights.
Anine Kriegler says the ruling is an important victory for human rights and common sense. It also matters to the almost 300 000 people who are arrested for drug-related crimes each year, mostly for possession of small amounts of cannabis. Many South Africans celebrated the ruling that it's legal for adults to cultivate and smoke marijuana in their homes. The country's parliament must bring the relevant laws into line with the judgment within the next two years. But, writes Mary Nel, there are some uncertainties that need to be cleared up before South Africans can use marijuana without fear of prosecution."...| read more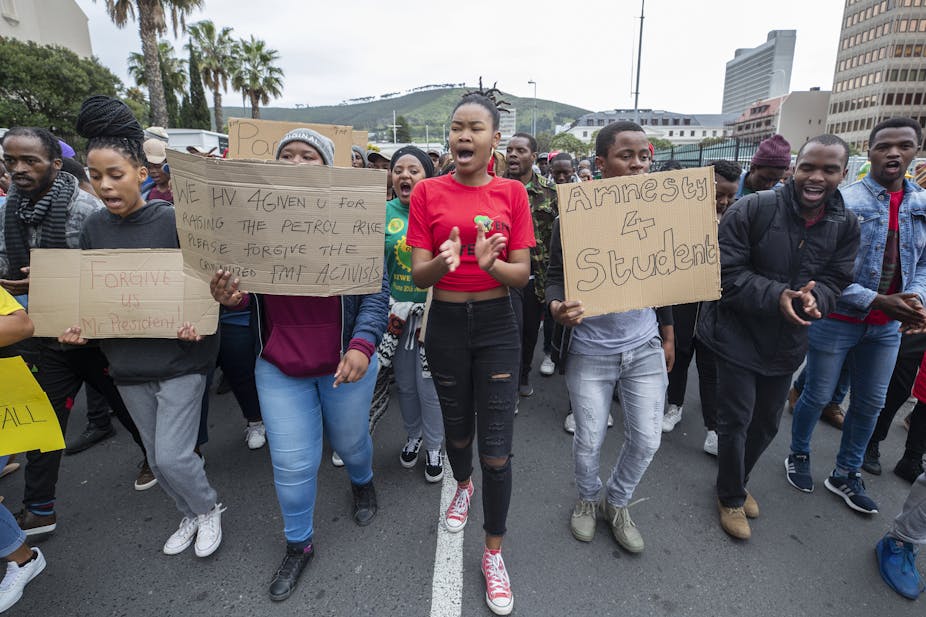 Cheat sheet for VCs running universities in turbulent times
"At least once a month a headhunting firm calls me seeking advice on a search for a university vice-chancellor. They want to pick my brains because of what I've learnt, sometimes the hard way, over seven years as a vice-chancellor, 12 years as an academic dean and two years as an administrator of struggling universities.
By the time the headhunter makes the call, the university would have advertised the position more than once but simply couldn't find the right person for the job"...| read more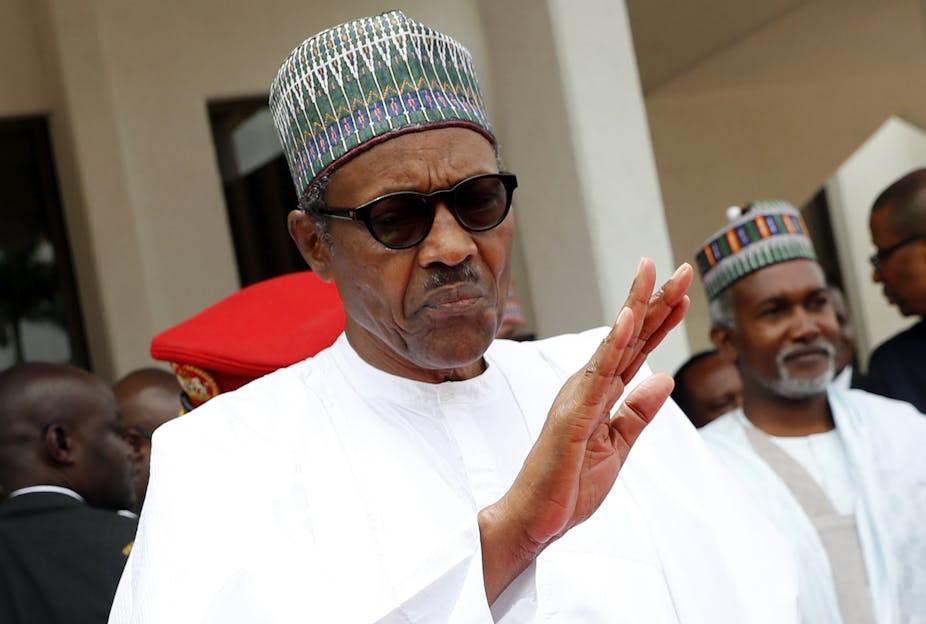 Broken government promises to blame for Nigeria university strike
"All 37,504 academic staff of Nigeria's public universities have been on an indefinite strike since early November. This followed a meeting of the union's national executive council which ruled that no substantial progress had been made on a range of past agreements between the Academic Staff Union of Universities, which represents academic staff, and the federal government.
Nigeria has 43 federal universities and 47 state universities which all fall under public universities. All academic activities at public universities – teaching, supervision, examination – are on hold, affecting about 1.3 million students. The admission of new students is also being affected."...| read more
Top academic in ambitious bid to groom future scholars
"The former vice-chancellor of South Africa's University of the Free State, Professor Jonathan Jansen, has launched the Future Professors Group, an ambitious fortnightly seminar for postdoctoral fellows and young academics that aims to accelerate their paths to professorship.
"The basic reason for the programme is that no university teaches young academics how to become professors, which means that a lot of time, resources and opportunities are lost, leading to great frustration and struggles to transform the professoriate in former white universities.
"This structured and intensive intervention accelerates the path to professorship for mainly young black and women academics without compromising on the rigour and results required to reach the pinnacle of a scholarly career," Jansen told University World News."...| read more
WeGrow Creates a New School Designed by BIG
"BIG and WeWork's collaboration and belief in creativity manifests through the first WeGrow school in New York City. The interactive learning landscape supports a conscious approach to education, nurturing the growth, spirit and mind of the 21st century child.
The 10,000ft2 learning universe for children aged three to nine is located in WeWork's HQ in Manhattan's Chelsea neighborhood. The school environment is designed to embed the values of a new conscious approach to education. The opening of WeGrow happens just as BIG completes Glasir College merging three individual schools in Faroe Islands, and plans for the opening of the Isenberg School of Management extension at the University of Massachusetts next Spring 2019."...| read more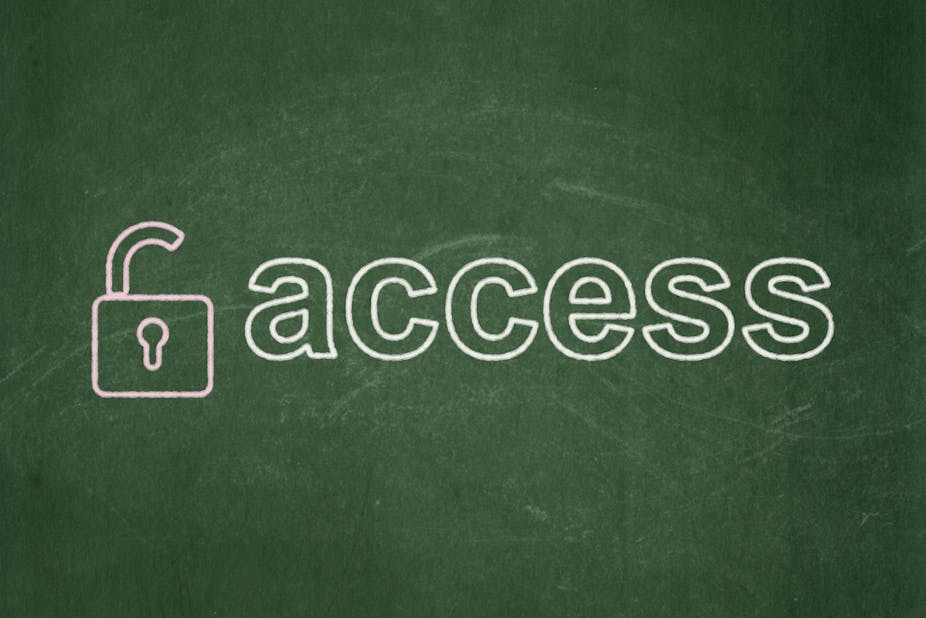 The cost of accessing academic research is way too high. This must change
"In the last week of October each year, libraries and open access activists around the world celebrate Open Access Week. It's a week dedicated to increasing access to knowledge resources hosted by libraries, such as online journals and academic books.
Open access is very beneficial to society because research and knowledge is shared widely at no cost to the user. Ordinarily, a great deal of research and information is locked behind paywalls, where it's only accessible at a high fee. Open Access gives users access to material under an open licence. This means that copyright permission need not be obtained each time material is used or reused."...
Marrying technology and home language boosts maths and science learning
"Technology, like mobile apps and online learning platforms, is becoming an increasingly important teaching tool all over the world. That's also true in emerging markets; accessible technologies can essentially be used to take information and digital resources into remote, rural and under-resourced schools.
But is this technology useful if it's not also provided in diverse languages? In subjects like maths and science, pupils must have a certain level of competency to comprehend and effectively respond to tasks. Extensive research shows how important language is in helping pupils better understand concepts."...
Community schools in Egypt: lessons on what works, and what doesn't
"Many countries across the world have made promises of "education for all" – providing quality education to all children of school-going age. One approach being used to meet the education for all goal is community-based education, or community schools. These alternative education models, initiated by governments and non-governmental organisations, provide primary education in communities that generally lack school infrastructure. The schools are typically small, organised by a community and the instructors are often locally recruited without formal teaching credentials. The curriculum is simplified and locally-relevant – for instance in the language people actually use, dealing with problems students confront in their daily lives."...
The challenges of growing PhD graduate numbers
"Sub-Saharan African countries need to increase the production rate of PhD graduates and substantially improve investment in doctoral education, according to recommendations emerging from a six-country study examining the PhD landscape in the region. While there is little disagreement about the need for more PhDs in Africa, experts say caution is needed on the issue of how such expansion takes place.
The report Building PhD Capacity in Sub-Saharan Africa, produced jointly by the British Council and the German Academic Exchange Service (DAAD) in cooperation with the African Network for Internationalisation of Education and University College London Institute of Education, builds on two key studies – the joint International Association of Universities and Catalan Association of Public Universities report, and the Higher Education Research and Advocacy Network in Africa (HERANA) 2014 report focusing on flagship African universities. ."...
Ghana's parliament Points Education as a vital factor for good governance in Africa
"Qualitative and universal education have been listed as a key factor that would create good governance in Africa.
Increased intra-African trade and support for creativity and innovation were also mentioned at the parliament discussion as key factors to good goverance.
The discussion took place at a convention celebrating 25 years of Ghana's parliament with the theme: 'The Future of Good Governance in Africa'.
Amongst the officials in attendance was Dr. Bukola Saraki, Nigerian senate president. He addressed African leaders and said they could best deliver on good governance if they first ensured that the people were sufficiently educated to make the right choices."...
Reinvigorating South Africa's Academic Staff
"There is an important sense in which the sustainability and vitality of a university depends neither on the students nor the administration. Students are crucial but transient. They arrive and within a few years, depart. It is the same with Vice Chancellors, who are equally transient. They come and go.
A university depends first and foremost on its academic staff. They are the ones who are in it for life, who remain in the workplace for many years. When they flee, either abroad or from one university to the next in the manner of musical chairs, a university is threatened at its core. (This is also true of non-academic staff, but that is a topic for another opinion piece.)"...
Africa takes steps to earn its stripes in using evidence to inform policy
"Rigorous, reliable evidence should be used when making decisions for any society. That's because the use of evidence helps decision makers to maximise limited resources such as money and expertise. It's also a way to avoid harm and to select the courses of action that have been shown to be beneficial.
The importance of basing decisions on the best available evidence is even more important in settings like Africa. The continent has enormous challenges to overcome. These include a lack of resources; poverty; and corruption."...